The month-long continental European tournament to determine the best footballing country in the continent is just weeks away. The inaugural match will be on June 11th and all the preparations for the highly anticipated spectacle are being carried out. Like every tournament, this year too, the European Footballing organisation in charge of conducting the tournament are faced with unforeseen hurdles.
IRELAND FA WITHDRAWS?
The Football Association of Ireland has indicated to UEFA that their government cannot guarantee fans for the three group stage matches and the round of 16 matches to be held in June.
The Association will confirm this at the executive committee of UEFA on Monday. If the decision is made on Monday, UEFA will have to find alternative venues for the group games between Poland v Slovakia, Sweden v Slovakia and Sweden v Poland. Additionally, venues for the last 16 games, which could involve England or Scotland if they win Group D will also have to be played out on a different venue.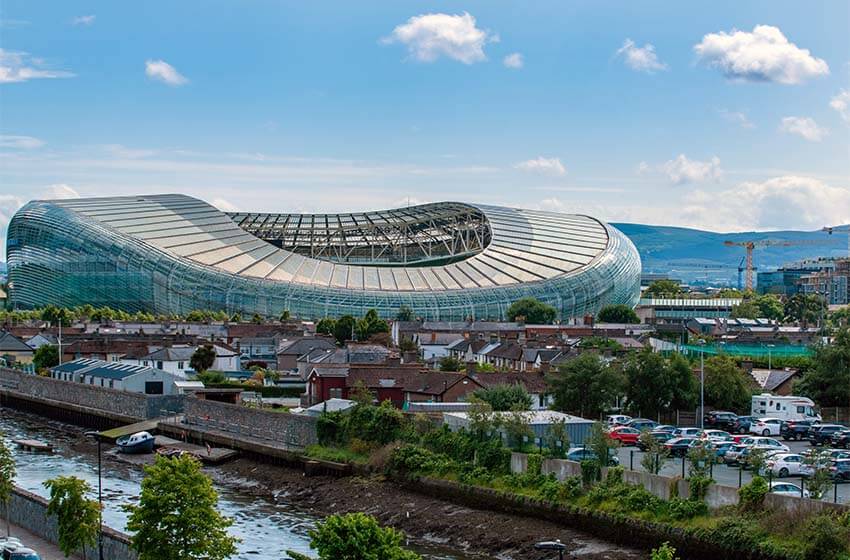 England and Russia are the likely candidates for the alternate venues as and when the confirmation for Dublin's withdrawal is made. The already delayed competition has seen several changes due to the pandemic situation and the change of venues is just another addition to the list.
ENGLAND OR RUSSIA?
This year, the games are being played out across 12 cities across the tournament to celebrate the tournament's 60th anniversary. Amsterdam in the Netherlands, Baku (Azerbaijan), Bilbao (Spain), Bucharest (Romania), Budapest (Hungary), Copenhagen (Denmark), Dublin (Republic of Ireland), Glasgow (Scotland), London (England), Munich (Germany), Rome (Italy), and Saint Petersburg (Russia).
https://www.foottheball.com/uefa-euro/gareth-bale-history-euro-championship-2016-cup-wales-what-to-expect-2020If Dublin cannot host the games, England will hope to see some of the fixtures allocated to their new stadium in Tottenham. However, UEFA is also aware of the fact that England and Scotland are already hosting eleven games in the tournament. Hence, sources have suggested that St. Petersburg in Russia could also receive some of the matches. Other European destinations are also being discussed while Tottenham may still receive a group game or two.
The glory and fame of the competition are up for grabs and these minor change in the build-up to the tournament will not pose a threat to the quality.