After a 3-1 win against Dinamo Zagreb in their last Champions League match, the Rossoneri had to travel to London to face Chelsea looking to take a big step towards qualifying.
It was never going to be an easy game for Pioli as he had to deal with several injuries within his squad with Maignan, Theo, Calabria, Alexis and Messias all missing the game, and the absences ultimately showed.
After an even start, Chelsea grew into the game and eventually managed to find the opener after a corner kick was eventually bundled home by Wesley Fofana. Milan could have levelled before the break though as Rafael Leao set up Charles De Ketelaere whose shot was saved by Kepa, and Rade Krunic missed the rebound.
In the second half Milan looked even more discouraged as they started to give too many balls away which eventually led to a second and a third goal for Chelsea scored by Pierre-Emerick Aubameyang and Reece James.
Shortly after that Pioli made all of his substitutions with an eye on the upcoming game against Juventus and the reverse fixture against Chelsea next week, with 3-0 the final score. Here are five things we learned from the game…
1. Missing players, missing attitude
Going into the game Milan had to do without several key players so it was always going to be a difficult game when four or five starters are missing, particularly in defence.
This, however, doesn't really excuse the overall attitude of the players on the night as they pretty much stopped trying after the first goal bar some brief flashes. Moreover, with all due respect to Chelsea they were far from great and have had a poor start to the season, but the Milan players really helped them out as they gave the ball away so many times in crucial areas.
An unusual display in terms of team spirit by Pioli and his men as they really didn't look like a unit on the night and it is not something that we have said much, as collective strength was a big positive in previous games.
2. Defensive struggles proved costly
Milan have had a rough start to the season in terms of defending compared to how they ended last season and against Chelsea that only seemed to worsen. With Theo and Calabria absent we did acknowledge that this encounter would've been difficult, but the mistakes came from across the whole defence not just their replacements.
On the first goal it was bad marking as there was two or three corners where Thiago Silva was allowed pretty much a free header, and the ensuing ricochet from a knock-down allowed Fofana to make it 1-0.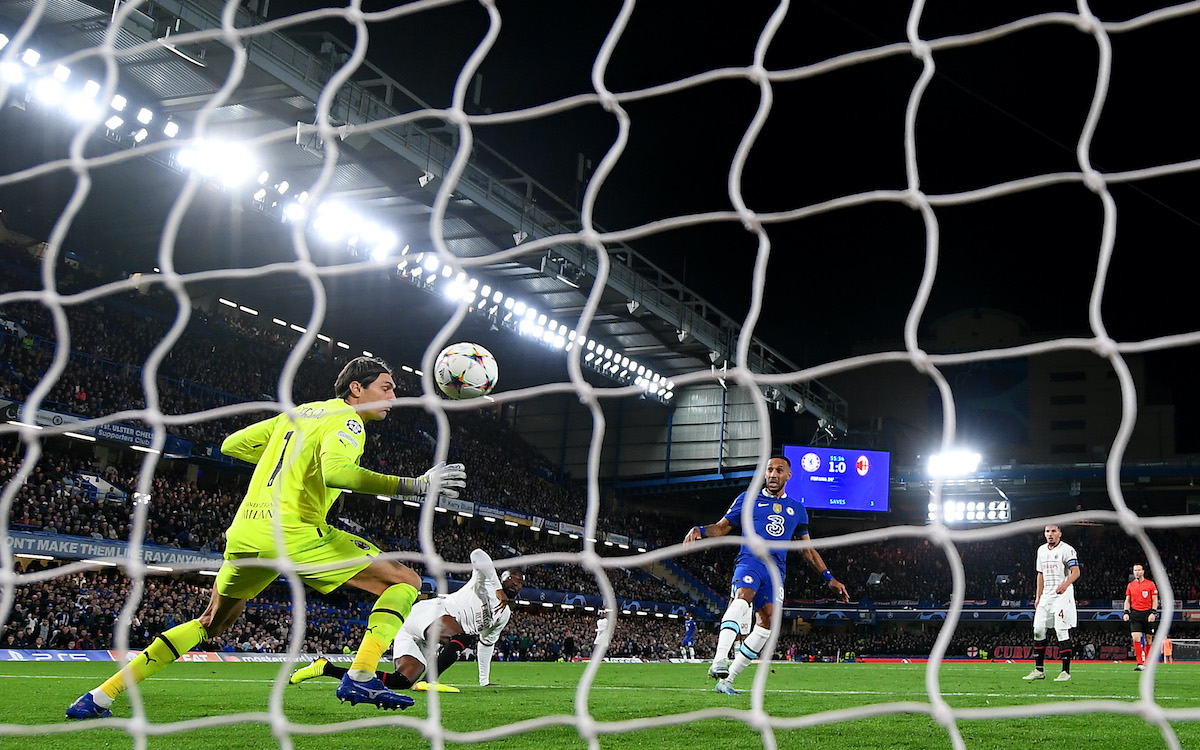 Later on Sergino Dest gifted away the ball, which then exposed Ballo-Toure and eventually Tomori allowing Chelsea to double their lead.
Then it was Kalulu misplacing a pass in the middle resulting in the third goal for the Blues. It was an overall underwhelming performance from the defence as they committed errors that they shouldn't be committing at this level.
3. Out of their depth
We mentioned the overall performance of the defence wasn't great in west London, but we need to drill a bit deeper on the matter and talk about Dest and Ballo-Toure.
The two had the tough job of replacing Calabria and Theo Hernandez respectively and they failed miserably in doing so. Ballo-Toure looked more lively, but he still offered nothing in attack and was poor at the back. Despite not giving the ball away himself, he did struggle to stop the supply from Chelsea's right and their overload paid off.
On the other flank Dest dropped a disasterclass. There was no chemistry between him, Bennacer and Krunic to begin with, but the Barcelona loanee was just dreadful on and off the ball. Going forward he did not look confident and he offered nothing in that department, whilst at the back he was giving the ball away so much it's just a miracle that the score was only 3-0 in the end.
Dest will have to work really hard to improve going forward as he will be played because Calabria will be out until the end of the year, so the American will have to improve a lot if Milan were to consider buying him permanently from Barcelona next summer.
4.  The two bright spots

In the first half Milan did have a few nice moments in which Leao was involved. The Portuguese winger showed his pace and dribbling skills, but was let down by his team-mates in the end as he had nobody to play off.
Leao was at the core of the best chance Milan had in the first half, but De Ketelaere and Krunic did not manage to put the ball into the net. In the second half, Leao faded as so did the whole team and he was eventually subbed off to rest up in view of the two crucial upcoming games.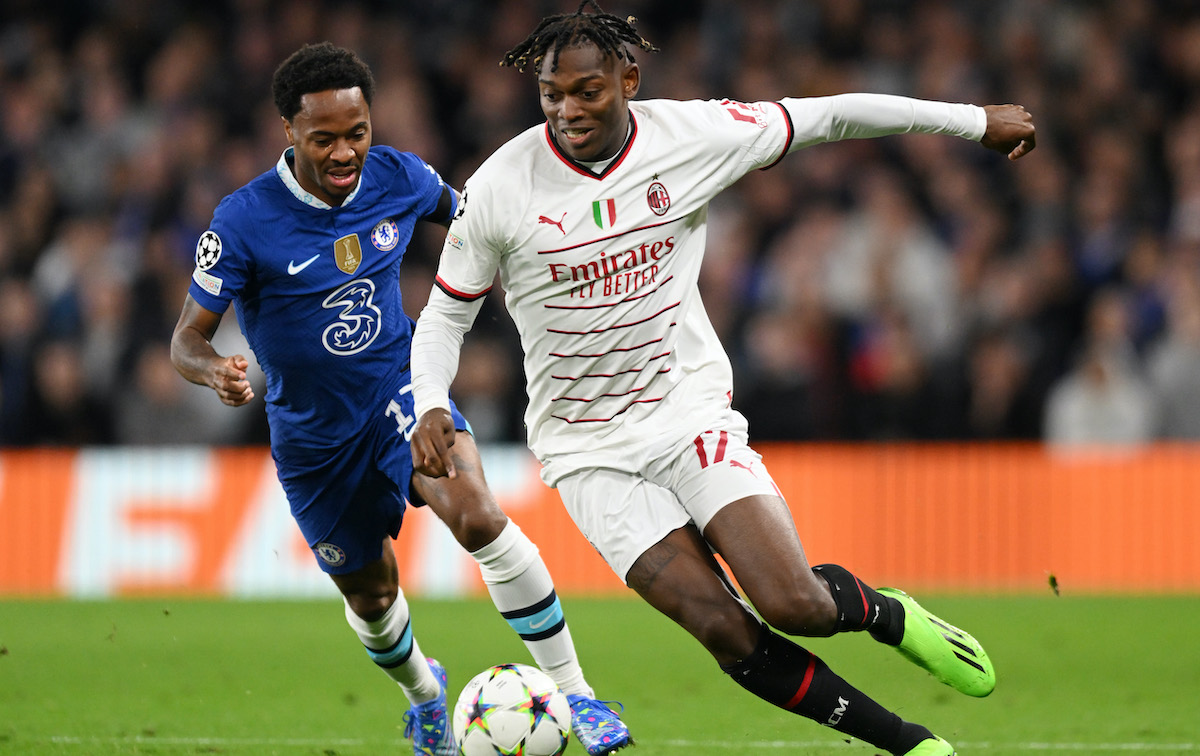 The other bright spot was Brahim Diaz as he came off the bench and actually tried to make something happen as he looked like the only player that wanted to get the ball down and play. He showed great technique and dribbling skills, which gives Pioli a headache given De Ketelaere was really poor against Chelsea and is still struggling for form.
5. Tandem too slow
We have become used to Bennacer and Tonali being really dominant in the midfield and especially the former, who usually takes on the playmaker role, but he failed to be as efficient against Chelsea.
He struggled to impose himself in that midfield but he had little to work with in all honesty. The Algerian also picked up a card fairly early on and was not able to be as aggressive as he would've liked.
Tonali was also shaky in that midfield two as he failed to make any impact an except a pass or two that were a bit more direct and dangerous. It seemed like the former Brescia man just could not shift out of first gear as everything he did looked lethargic.
Fortunately, the duo will be able to rebound in the reverse fixture and with Theo Hernandez back on that left-hand side they might have a bit more freedom in that central area.