The return of Carlo Ancelotti to Real Madrid could open new horizons for Gareth Bale when he returns to the Spanish capital following Euro 2020.
The Welshman arrived in Madrid the same summer as Ancelotti in 2013 and, under the Italian coach's direction, had an impressive first season at the Bernabéu. However, their relationship soured in the second year as Bale struggled to recover his starting place after suffering an injury.
Bale: Talk on Real Madrid future can wait
Speaking from Wales' training base ahead of their opening Euro 2020 clash with Switzerland on 12 June, Bale spoke positively about his past experience under Ancelotti, but said conversations regarding his future at Real Madrid would be put aside until after the Euros.
"I know Carlo Ancelotti, he's a great manager. I get on with him really well," said Bale, who spent last season on loan at former club Tottenham Hotspur.
"We had some great times in the past. But I haven't spoken to anybody, I'm not thinking about my future. As soon as the Euros finishes I'm sure I'll have a conversation and go from there."
Ancelotti sees role for Bale at Real Madrid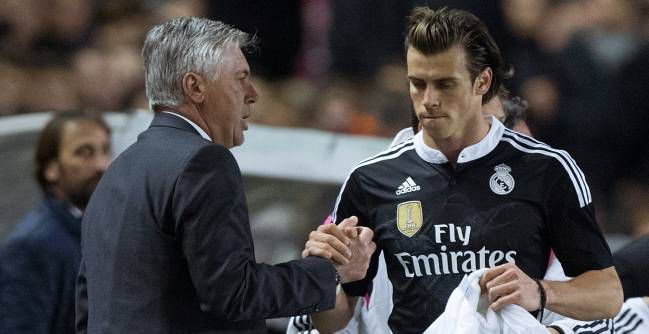 Likewise, Ancelotti spoke highly of Bale when asked about the Wales winger at the press conference following his official presentation as Madrid's new manager earlier this week.
The Italian coach said he believes that he can get a lot out of Bale, who still has a year left in his contract at Madrid.
"I know Bale. If he's motivated he can have a great season," said Ancelotti, under whom the Cardiff-born forward scored 39 goals and provided 31 assists in 92 games during the Italian's first two-season tenure as Madrid coach.