Liverpool are tipped to rival Arsenal for Real Madrid's loanee Martin Ødegaard as the 22-year-old joined the North London club in January on a six-month loan until the end of the season, with no option to make the move permanent.
The Norwegian has bought a much-needed freshness that was lacking in the Arsenal squad in his nine Premier League appearances so far, the latest one in a 3-0 drubbing to Liverpool on Saturday. Since his arrival from the Spanish capital in January, Ødegaard has sprouted in confidence and grown into a crucial creative figure at the Emirates.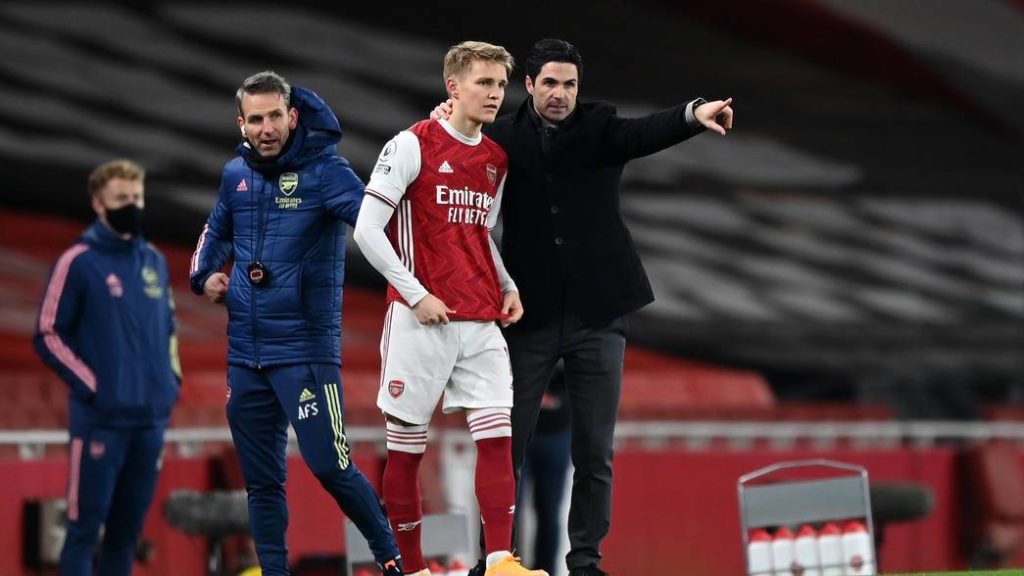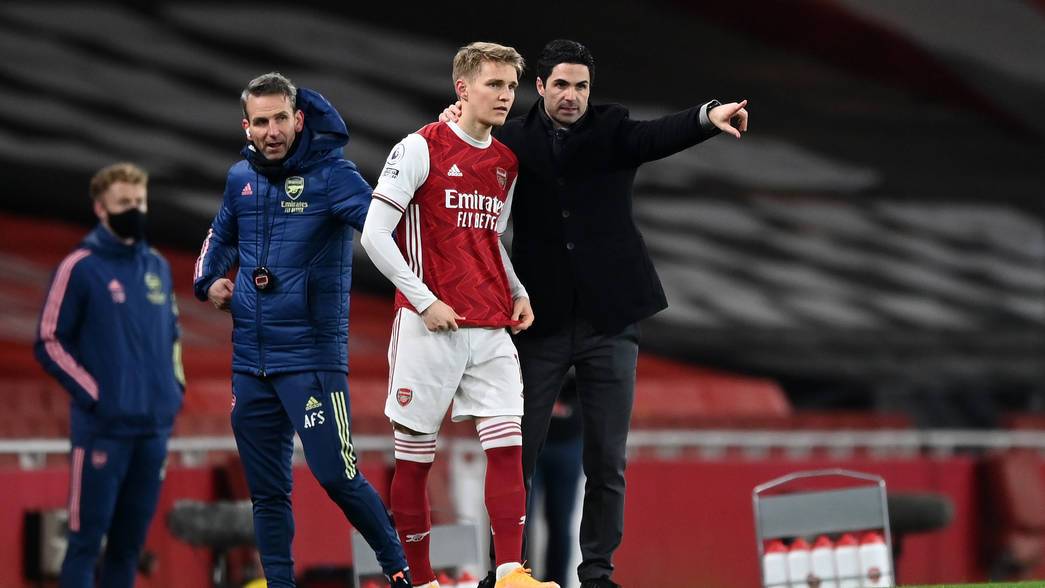 (Image Courtesy: Arsenal / Website)
HEAVILY RATED BY KLOPP
Liverpool boss Jurgen Klopp is known to be a big fan of the Norwegian was interested in him when he joined the Anfield club in 2015. And to add fuel to the fire, Klopp was seen embracing Ødegaard after a few seconds of unharmed chatting between the two. Those scenes were enough to send the Spanish media wild with AS coming up with a report on how Klopp "tried to seduce with his words". With Ødegaard once saying that Liverpool was his dream club when he was a kid has sent the media and fans into frenzy on whether he would really join the Merseyside club.
Jurgen Klopp & Martin Odegaard speaking at full-time 👀 pic.twitter.com/wunBH4hG7K

— Football Daily (@footballdaily) April 3, 2021
ARSENAL AND WHAT DOES ØDEGAARD WANT
Contracted until 2023 at Los Blancos, Ødegaard may start to look at the options on his table more seriously as his future under Zinedine Zidane looks gloomy, with the Madrid club trying to make up funds for a high profile signing of either Erling Haaland or Kylian Mbappe. Reports suggest that Ødegaard prefers to stay in England and would assess his options at the end of the season, which consists clubs like Paris Saint-Germain and Internazionale. Even then it looks like a battle between Liverpool and Arsenal for the signing of the Norwegian.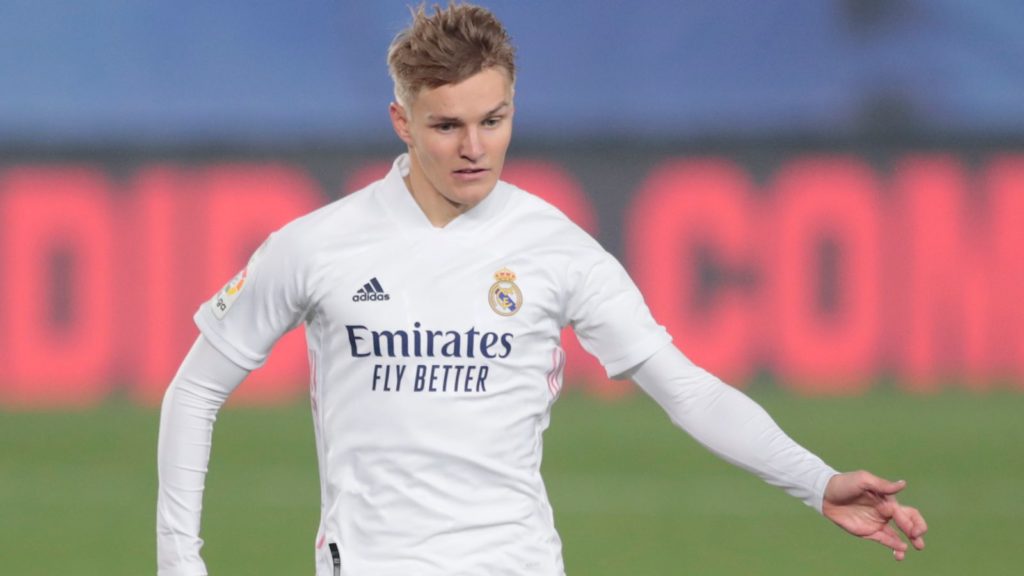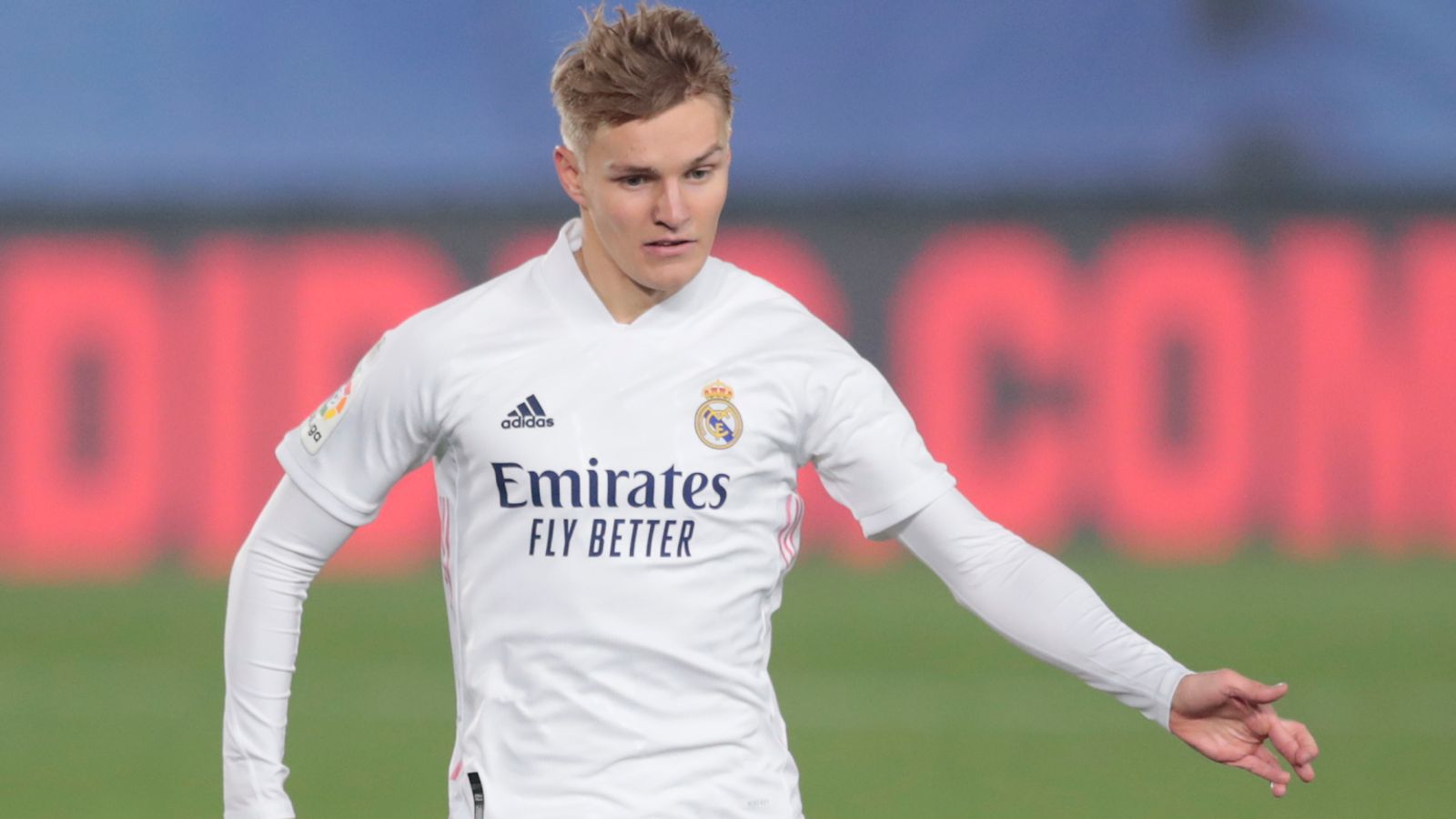 (Image Courtesy: Real Madrid / Website)
Arsenal, presently, are on the verge of missing out continental football, certainly through the league. While there is still a chance for a slot in the Champions League, it would be difficult for them to achieve it as the likes of Manchester United, Ajax, Roma, Villareal still feature in the quarters of the Europa League. The absence of European football would impact their finances hugely and with Real holding out for a fee of around £40M and the player himself demanding a £200,000-a-week salary, the future of Ødegaard remaining a Gunner at the start of the next season looks bleak.
And he knows that Liverpool and Klopp are there, which just makes it that much more intriguing.