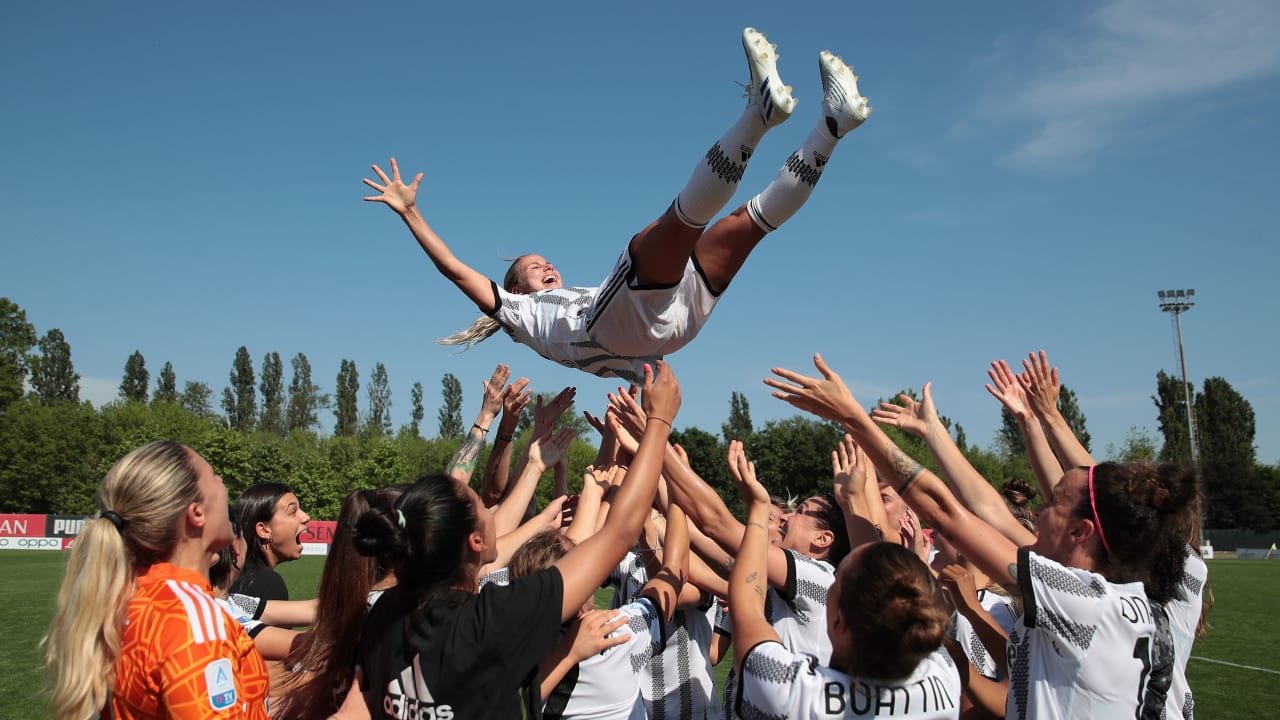 Next season, for the first time since Juventus Women was established, the number 2 shirt will not be worn by Tuija Hyyrynen. The last match together will be Sunday's Italian Cup final against Roma.
Her story with Juve has been unforgettable in terms of statistics, trophies and, more than anything else, team spirit. It was enough to look in her eyes, and those of her teammates, at the end of the match against Milan, the closing fixture in Serie A last weekend, when she was embraced by everybody, to understand what kind of story has drawn to a close. A story full of special moments and at the end of which the farewell is sweet because a better one was difficult to imagine.
Tuija has never been one of many words. She has led by example, becoming a cornerstone of the team on the pitch, a reliable and constant right-back, and when necessity called, a central defender, because she has always given everything for the team. She emerged as a natural point of reference for the group – for the newcomers, for the youngsters, but also for those who, like her, had always been there.
Over these five years she has been a certainty and leaves in the knowledge that she has become part of Juve history. As testimony, the shirt she wore for her 100th appearance will be put on display at the Juventus Museum.
She bids us farewell after raising the Serie A trophy to the skies at the Allianz Stadium, and has left an indelible memory in the hearts of the fans, who would also like to join us in thanking her for everything that she has given. Five huge thank yous for every league title, or nine even bigger thank yous for each trophy. Even more, 112 thank yous for every appearance in the black and white stripes.


Source juventus/Football Reporting