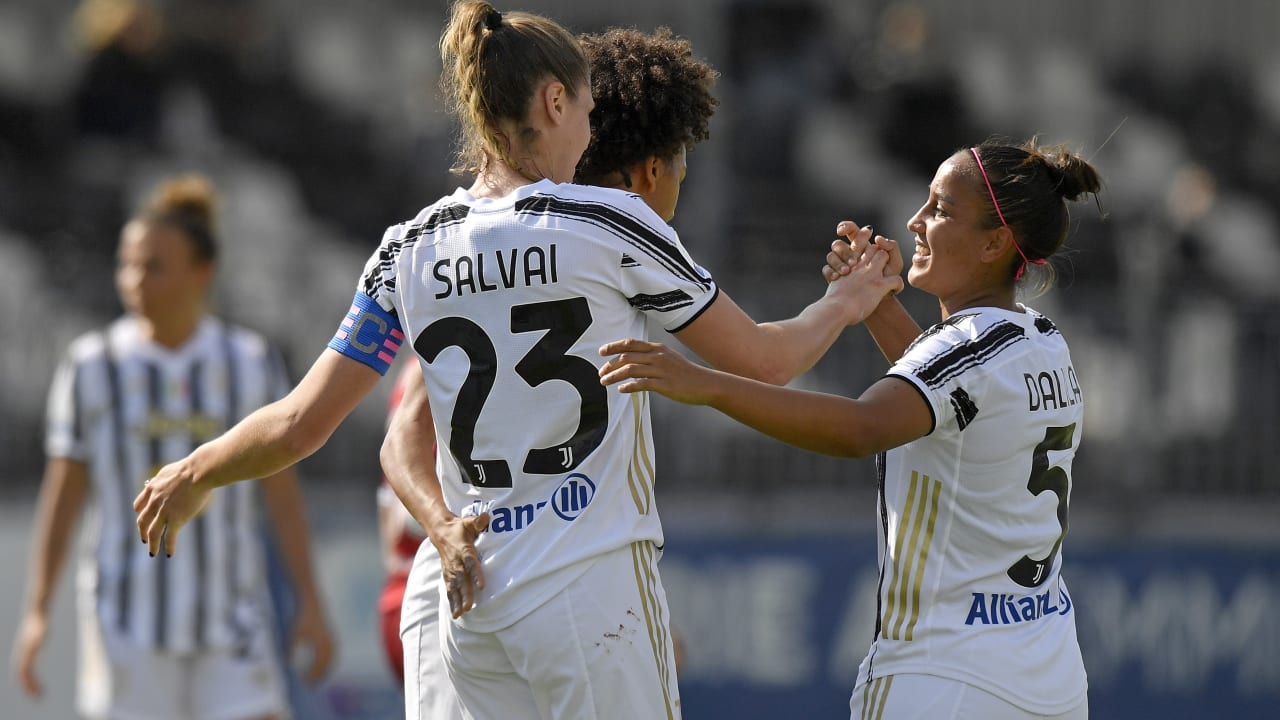 FIRING ON TARGET Cristiana Girelli fired nine shots on target in this match, a record for a player in a single match in Serie A 2020/21.
NINE GOALS SCORED Juventus scored nine goals in the match against Pink Bari, the same number the Apulians have scored during this current season.
FOUR-MIDABLE GIRELLI Cristiana Girelli scored more than two goals in a Serie A match for the first time with the Juventus shirt – she hasn't scored four in a league match since December 2014 (Brescia v Como 2000).
CG20 Cristiana Girelli has scored 20 goals in this Serie A, beating last season's haul (16) – she hadn't scored as many in single league campaign since 2015/16 (20).
SWEDES AT HOME Lina Hurtig has found the net in all five matches played in this Serie A at the Juventus Center. Meanwhile, each of Linda Sembrant's five goals for Juventus in Serie A have come in home games.
STYLISH STASKOVA Andrea Staskova's strike was only her second home goal in Serie A (out of seven she's scored) – four goals and one assist for her in her last three league appearances.
FAV VICTIM Juventus have scored 29 goals against Pink Bari in Serie A, they are now Juve's favourite victim in the top flight.
HIGHEST LEAGUE RESULT Juventus have scored nine goals in a single Serie A match for the first time in the competition, beating 7-1 against the Orobica in December 2019.