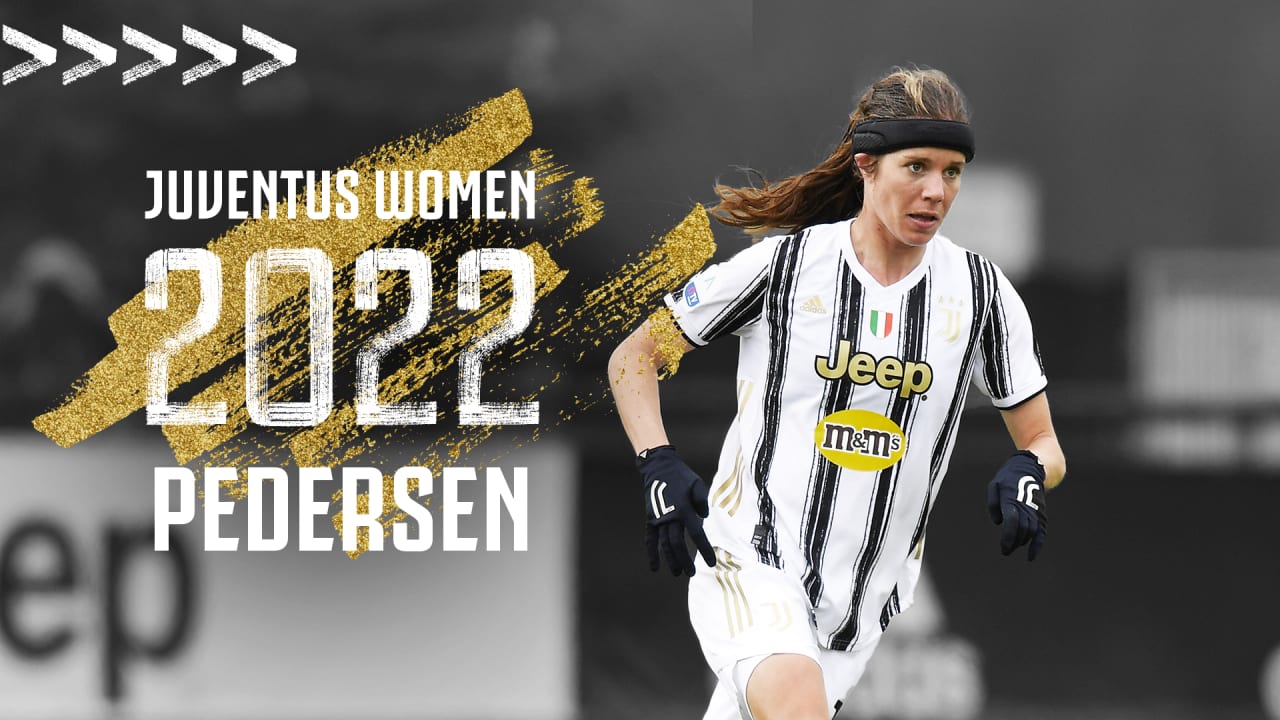 It's official, Sofie Junge Pedersen has put pen-to-paper to extend her stay at the club: the Danish midfielder's story will continue with Juventus Women until 2022!
Intelligent and tactically astute, Pedersen is the engine that sits at the heart of the Bianconere midfield. She can be found constantly breaking up the opponent's attack and guiding play to her teammates in a tireless and fearless fashion that sees her never run out of steam.
Her disruptive play is not all is she is known for… In fact, Pedersen has proven she can score goals too, with the most notable and historic goal coming in the shape of her header in front of a full house at the Allianz Stadium against Fiorentina in March 2019. While this season, she has found the back of the net on two occasions, against Inter and Hellas Verona.
Since her arrival at the club in December 2018, the Dane has gone on to help Juventus secure victories, set records, make history and, of course, win trophies; winning two league titles, two Italian Super Cups, one Italian Cup. It's no without a doubt that she will be pushing for more.