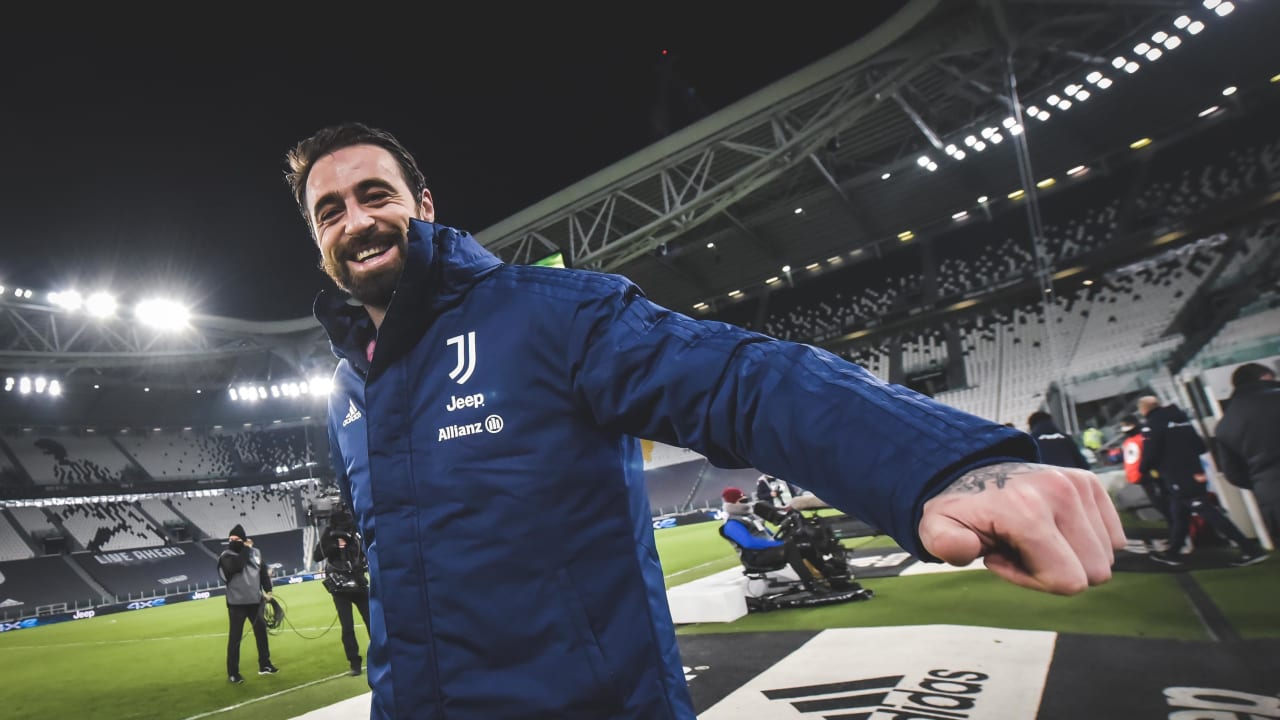 Pinso will be with us for at least another two seasons, after having just penned in his contract renewal that will tie him to the club until 2023. 
Raise your hand if you read this news and didn't stop to smile and think: "Dai un po', eh! (Let's go!)"
It's a way of saying that first became a hashtag and then a real philosophy, together with "Let's raise the level", which Carlo Pinsoglio so often uses when starting a workout or a warm-up.
Simply put, Pinso is always there, with his contagious smile, his constant encouragement, and his saves. He is always there in the warm-ups, in the matches, and of course, every time he is called upon. You can count on him!
Carlo, who after having come through the youth academy, returned to Juventus permanently four years ago, and is now a fundamental presence, within the team and the changing room.