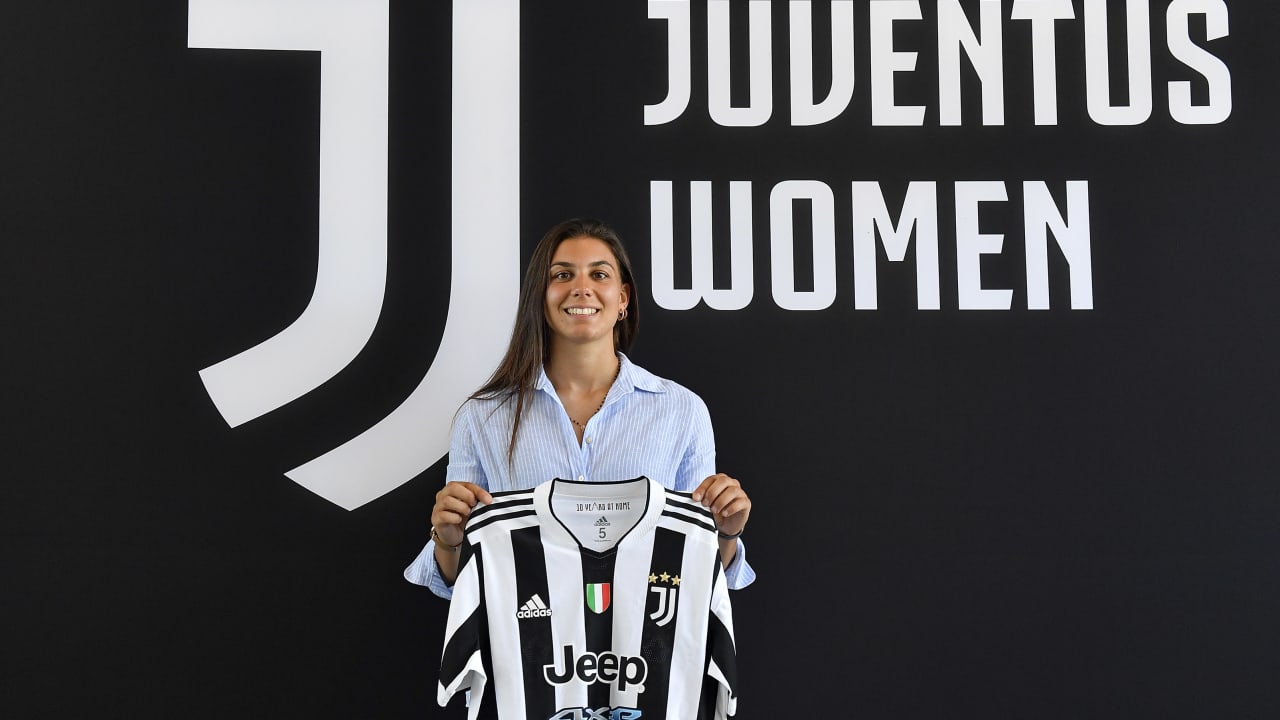 Agnese Bonfantini has officially put pen to paper in a deal which sees her become the most recent player to join Juventus Women. She will wear the No. 22 jersey this season.
Born in Verbania, Bonfantini came through the academy at Inter, where her promise and skill earned her a first team debut in Serie B at the age of 16. Her talent was scouted by Roma and in 2018 she made the move to the Capital City where she got her first taste of top-flight football.
Her impact at the club was immediate, as she played an important role in them scoring their first ever official goal (they were previously RES Roma), by winning a penalty. She then went on to score her first goal in October 2018, which proved decisive as it allowed her to take home the three points against Florentia. In February 2020, Bonfantini became the first female in Roma's history to score a hat-trick for the club, by putting three past Hellas Verona. Another notable impact in the Giallorossi jersey was when Agnese came off the bench during the Coppa Italia final against Milan in May this year to help Roma win their first ever piece of silverware.
Despite her young age, Bonfantini has proven to have great maturity, lots of pace and a desire to succeed. We look forward to seeing her on the field.