Andoni Zubizarreta, former Athletic Bilbao and Barcelona goalkeeper – as well as being the Barça sporting director until 2015 – spoke on Catalunya Rádio about Saturday's Copa del Rey final. But there was a clear focus on the future of Lionel Messi.
10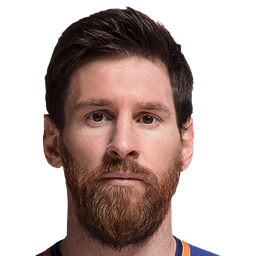 Messi clear on future decision
It was, of course, very interesting to hear the opinion of Zubizarreta, who knows the Argentine from the inside of the club. And he is convinced that Messi already knows what he will do after a potential 35th title is won in Seville or not.
"Messi has earned the right to think and to decide," the former stopper stated. "The president has already said that he would do everything possible for him to stay.
"From there on, if he decides to stay, then wonderful. If not, then we will have to keep playing. And if he does decide to leave – even lthough I know some people will propose that his shirt number is retired – someone will have to play with the number ten in the Barça youth team. Life goes on."
Zubizarreta went deeper into his thinking on the matter.
"In the process of us making our decisions, the things that happen to you have an influence. These are the factors that accumulate, but I think that Messi has, more or less, made up his mind.
"The cup final is one of those factors that help to confirm your decision. But I don't think it will be decisive. He is a veteran and we have all had days when we think about giving up football.
"Messi is a footballer in the traditional sense of the word, he is not a marketing product. He's old enough to know that sometimes you win and sometimes you lose, the thing is that he feels good at Barça."