On Sunday, 18th April 2021, a bombshell dropped on the footballing world. Reports emerged in the evening that plans for a European Super League were set to be announced which included Twelve of Europe's leading clubs breaking away from the existing football pyramid. It did not take long for the likes of the UEFA and the Premier League to react as they released extremely strong statements condemning the plans.
But at 23:00 CET, 'The Super League' was announced through a press release which stated,
"Twelve of Europe's leading football clubs have today come together to announce they have agreed to establish a new mid-week competition, the Super League, governed by its Founding Clubs."
The Super League announced pic.twitter.com/nAooYowBZ3

— Rob Harris (@RobHarris) April 18, 2021
"AC Milan, Arsenal FC, Atlético de Madrid, Chelsea FC, FC Barcelona, FC Internazionale Milano, Juventus FC, Liverpool FC, Manchester City, Manchester United, Real Madrid CF and Tottenham Hotspur have all joined as Founding Clubs. It is anticipated that a further three clubs will join ahead of the inaugural season, which is intended to commence as soon as practicable."
However, the announcement attained major backlash from fans all over the world, pundits, former players and even the UK government as Prime Minister Boris Johnson is said to be disappointed by the decision taken.
🗣 "I don't think it's good news for fans or football in this country. I don't like the look of these proposals."

Boris Johnson's reaction to the proposals of a 'European Super League' pic.twitter.com/xuqBxCNmFI

— Football Daily (@footballdaily) April 19, 2021
Culture Secretary Oliver Dowden on Super League:

"Be in no doubt, if they [Premier League & UEFA] can't act, we will. We will put everything on the table to prevent this from happening."

— Chris Wheatley (@ChrisWheatley_) April 19, 2021
WHAT IS THE EUROPEAN SUPER LEAGUE?
Format of The Super League
The Super League will be a competition that will field 20 teams, with 15 permanent members and 5 teams to enter via merit from domestic competitions. The clubs would then be split into two groups of 10 and will play home and away matches which will begin in August.
The top three in each group, then automatically qualify for the quarter finals. Teams finishing 4th and 5th in each group will then compete in a two-legged play-off for the remaining quarter-final positions. A two-leg knockout format will be used to reach the final at the end of May, which will be staged as a single fixture at a neutral venue.
Who all are participating and who is responsible for creating it?
AC Milan, Arsenal, Atletico Madrid, Chelsea, Barcelona, Inter Milan, Juventus, Liverpool, Manchester City, Manchester United, Real Madrid and Tottenham Hotspur have all joined as 'Founding Clubs'. It is anticipated a further three clubs will join ahead of the inaugural season taking the 'Founding Clubs' to 15.
German Giants Bayern Munich and Borussia Dortmund have rejected the approaches of The Super League, while French Champions Paris Saint-Germain have also declined the opportunity as their President Nasser Al-Khelaifi is said to have close ties with UEFA and its President Aleksander Ceferin.
Official: Borussia Dortmund CEO Hans Joachim Watzke confirms that both BVB and Bayern reject the Super League plans and are sticking with the planned Champions League reform [bvb] pic.twitter.com/zCsj8A074f

— Bayern & Germany (@iMiaSanMia) April 19, 2021
Bankrolled by US banking titan JP Morgan, the proposal is the brainchild of Real Madrid president Florentino Perez and the American owners of three leading English clubs. While Perez will hold the Chairman's role in the new league's structure, Andrea Agnelli, Chairman of Juventus, and Joel Glazer, Co-chairman of Manchester United were announced as Vice-Chairmen of the Super League.
JP Morgan are believed to be debt financing the new league to the tune of £4.6 billion and the 15 founder clubs sharing an initial £3.1billion "infrastructure grant" ranging from £310million to £89million per club which can be spent on stadiums, training facilities or "to replace lost stadium-related revenues due to Covid-19".
When does it start?
As per the press release, the Super League is set to commence as soon as practicable, with reports stating that it could be as soon as the 2022-23 season. Also, a proposed women's league will also be launched after the launch of the Super League, helping to advance and develop the women's game, as the press release says.
WHAT DOES IT MEAN FOR THE EXISTING CHAMPIONS LEAGUE?
If the Super League goes ahead, it will effectively replace the existing UEFA Champions League. The developments came before UEFA were due to discuss and announce Champions League reforms. The reforms were seen as an attempt to reach a compromise with the clubs in favour of a breakaway competition by offering them more matches.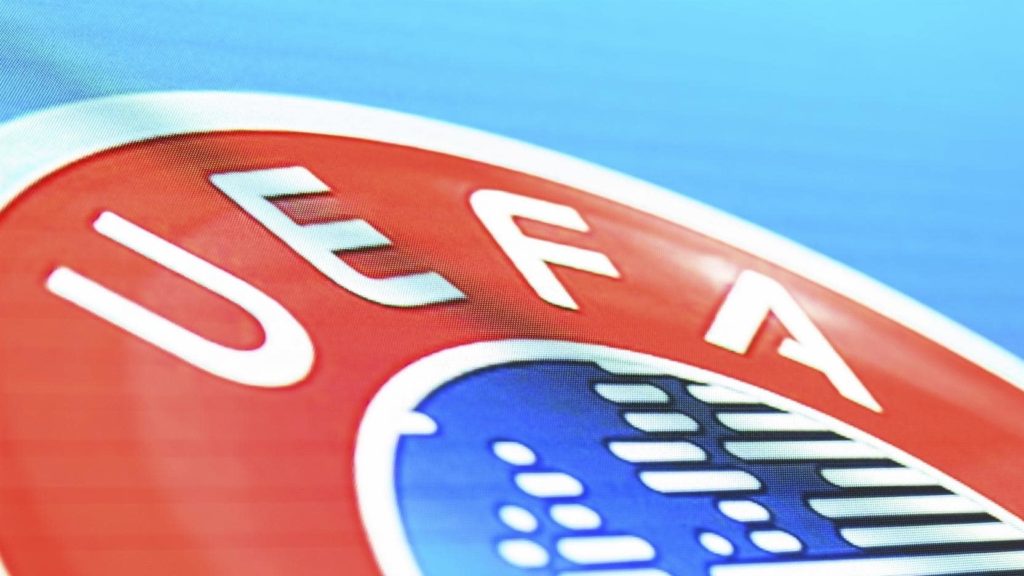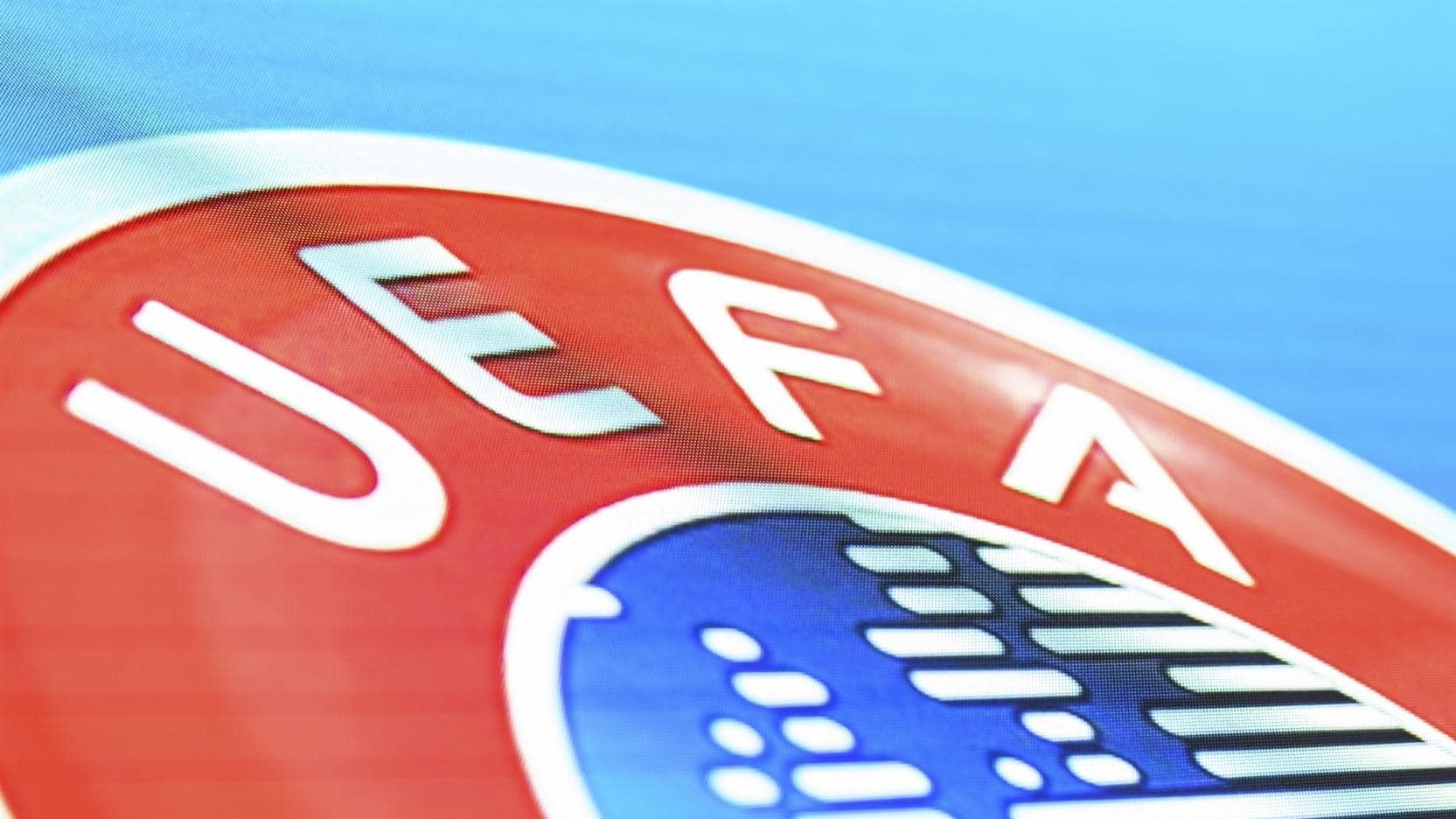 (Image Courtesy: UEFA / Website)
They were planned to come into effect in 2024, expanding the Champions League to 36 teams, adjusting the format, and increasing the number of matches from 125 to 225 and were intended to favour the clubs central to the Super League and even included a safety net of four qualification spots for clubs based on their past performance in European competition, should they miss out on qualification through domestic competition.
UEFA issued a statement that if the Super League goes ahead as planned, the clubs involved would be banned from playing in any other competition at domestic, European or world level, and their players could be denied the opportunity to represent their national teams.
So, while, the Champions League will stay even if the Super League goes ahead, it will go on to be a bland tournament without Europe's leading clubs.
WHY IS THE EUROPEAN SUPER LEAGUE BAD FOR FOOTBALL?
While the idea of the Super League might sound fun, one needs to consider that the beauty of football that arises across Europe will soon be gone. The Champions League is such a competition where a club needs to earn the right to compete by performing well enough in the domestic leagues to be in the qualifying spots.
And if the club does have a disastrous season, then they may well be relegated and that is where the context of success or failure matter so much.
By distributing 15 slots to the "Founding Clubs" in the Super League, the aura of football is erased as it gives bigger clubs a seat at the top table in eternally. The romance involved in the idea of "Big Games" between top European Clubs that occur sparsely every season is now lost when these Super Clubs face each other every mid-week.
And arguably the most important aspect of what will happen to some of the fairy tales that robbed the hearts of fans in the past decade. The Champions League runs of Ajax in 2018/19, Roma in 17/18 and the football's greatest story, Leicester City's Premier League triumph in 2015/16.

Leicester City winning the Premier League in 2015/16. (Image Courtesy: Leicester City FC / Website)
Even though the "Founding Clubs" have already devalued the domestic leagues and the Champions League, the absence of any competition will make the domestic leagues and most importantly the Champions League redundant and take out the ambition and essence of the lower-table teams and grassroots on a whole.
Why do the fans, players and ex-managers hate it?
The proposed Super League has led to an angry reaction from many football fans. Particularly, the supporters' trusts of Arsenal, Chelsea, Liverpool, Manchester City, Manchester United and Tottenham have released individual statements with their say.
Manchester United Supporters Trust (M.U.S.T) have said: "A 'Super League' based on a closed shop of self-selected wealthy clubs goes against everything football, and Manchester United, should stand for. To bring forward these proposals without any fan consultation, and in the midst of a global pandemic when people should be pulling together not serving their own selfish interests, just adds insult to injury."
Tottenham Hotspur Supporters Trust (T.H.S.T) also put out: "Yesterday, the current Board of THFC betrayed the Club, its history and the magic that makes this game so special when they put their name to a statement announcing the formation of a breakaway European Super League."
"This statement, signed by self-appointed 'leading clubs', was put out late on a Sunday night. It was made not only after no consultation with supporters, but in the face of clearly stated opposition to key parts of the announcement."
Also, the words by the owners of the leading clubs have infuriated the fans, with Juventus chairman Andrea Agnelli publicly talking about the fans of the game in a negative way.
This was the main argument from Juventus chairman Andrea Agnelli, behind the Super League, about fans losing interest with the current state of football.

Thoughts? pic.twitter.com/cmyj4hidSZ

— mx (@MessiMX10i) April 19, 2021
Players and Legends of the game, such as Ander Herrera, Mesut Ozil, Dejan Lovren, Gary Neville, Rio Ferdinand and Sir Alex Ferguson have publicly come out and voice their disapproval about the Super League, while Portuguese players Bruno Fernandes and Joao Cancelo became the first players of the Twelve Founding Clubs to indirectly oppose the decision regarding the Super League (they reposted Daniel Podence's post regarding the Champions League on their Instagram).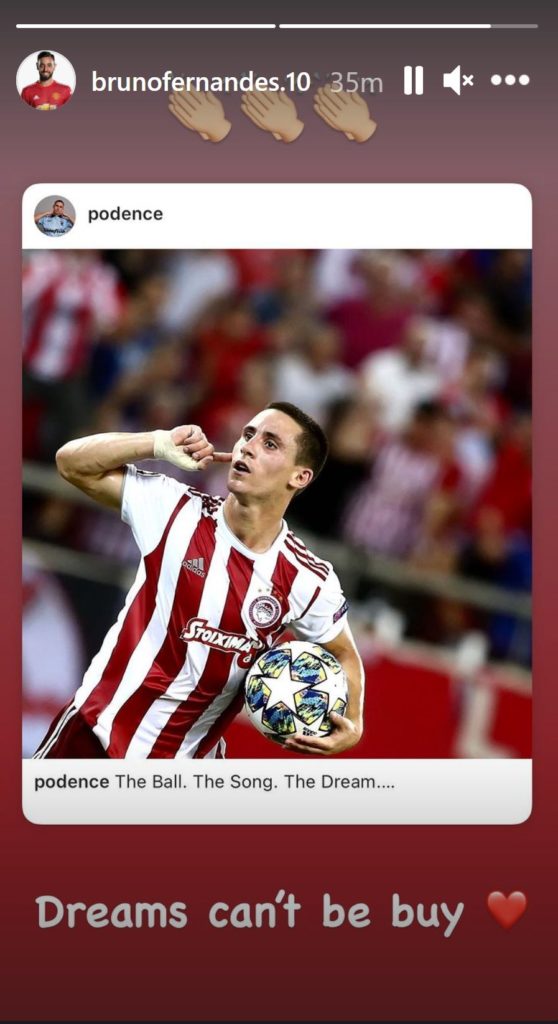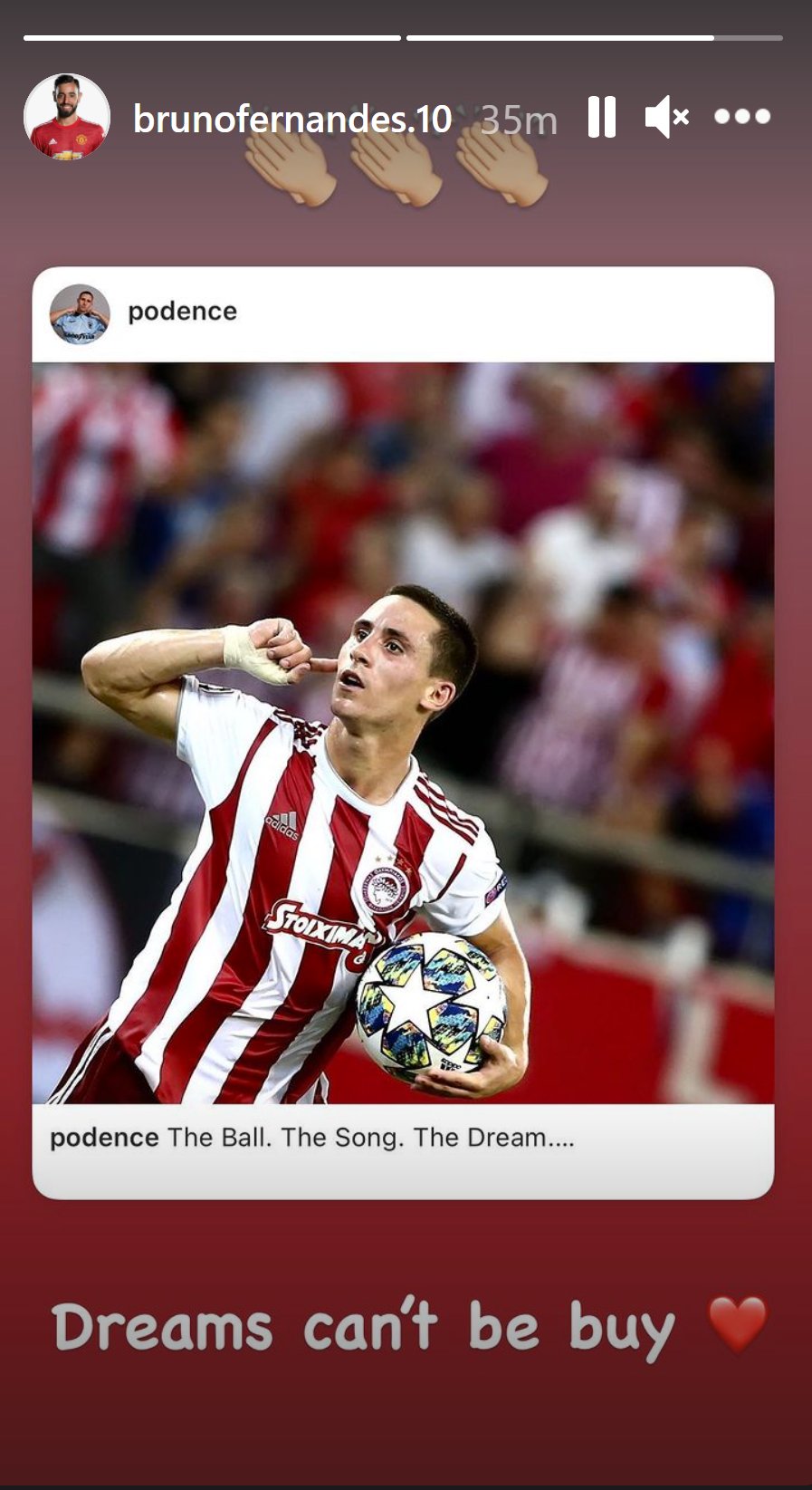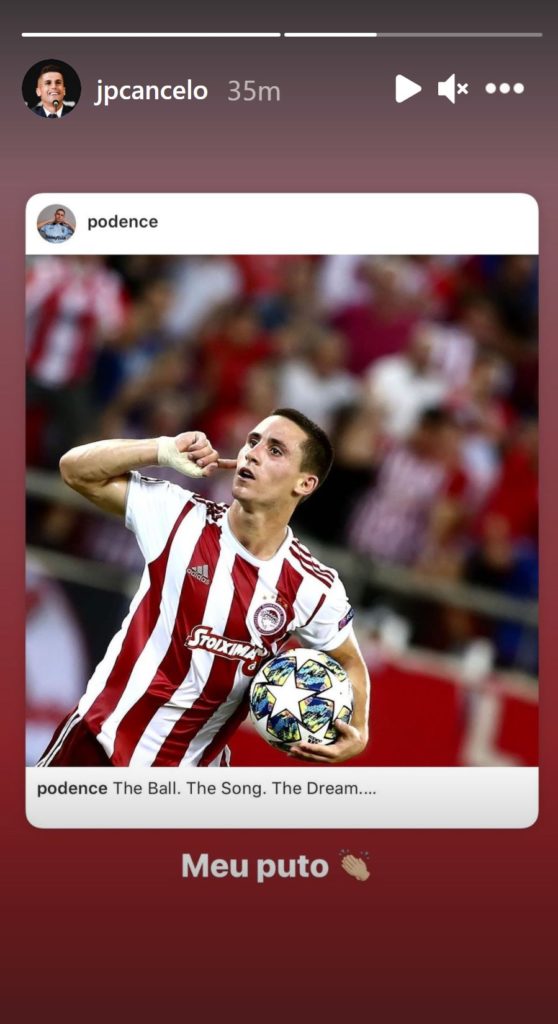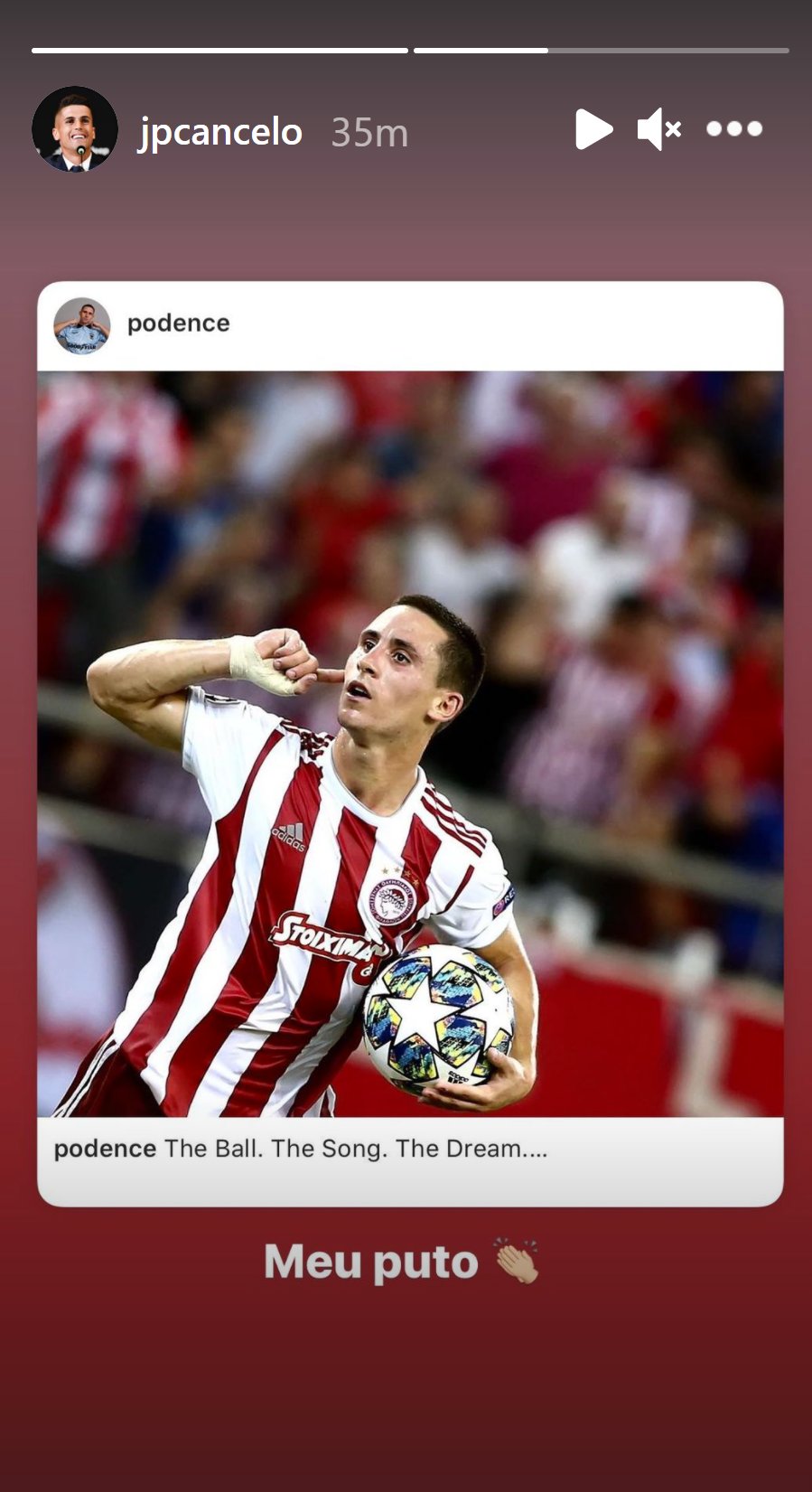 (Image Courtesy: Bruno Fernandes & Joao Cancelo / Instagram)
— Ander Herrera (@AnderHerrera) April 19, 2021
Kids grow up dreaming to win the World Cup and the Champions League – not any Super League. The enjoyment of big games is that they only happen once or twice a year, not every week. Really hard to understand for all football fans out there…⚽💔

— Mesut Özil (@MesutOzil1088) April 19, 2021
Football will be in the near future on a brink of complete collapse. Nobody is thinking about the bigger picture, only the financial side.

I still believe we can solve this unpleasant situation.

— Dejan Lovren (@Dejan06Lovren) April 19, 2021
😡 | "I'm a #MUFC fan and I'm absolutely disgusted."
💥 | "They are an absolute joke."@GNev2 gives a brutally honest reaction to reports that England's biggest clubs are expected to be part of plans for a breakaway European Super League. pic.twitter.com/VfJccHgybc

— Sky Sports Premier League (@SkySportsPL) April 18, 2021
Sir Alex Ferguson spoke to Reuters about the Super League plans. pic.twitter.com/Ww1isK22p3

— Champions League on CBS Sports (@UCLonCBSSports) April 18, 2021
UEFA President's Reactions
But the heaviest rebuttal has come from the UEFA President Aleksander Ceferin, who did not mince his words over the Super League and its proposers. Speaking to the reporters after UEFA's Executive Committee meeting, Ceferin said:
"Look, for me, I have seen many things in my life. I was a criminal lawyer for 24 years so I have seen different people, but I have never ever seen people like that.
"If I start with Ed Woodward, because it will be shorter, I didn't have much contact with him but he called me last Thursday in the evening. He said he is very satisfied with the reforms, that he fully supports the reforms and that the only thing he would like to speak about is Financial Fair Play. Obviously, he had already signed something else.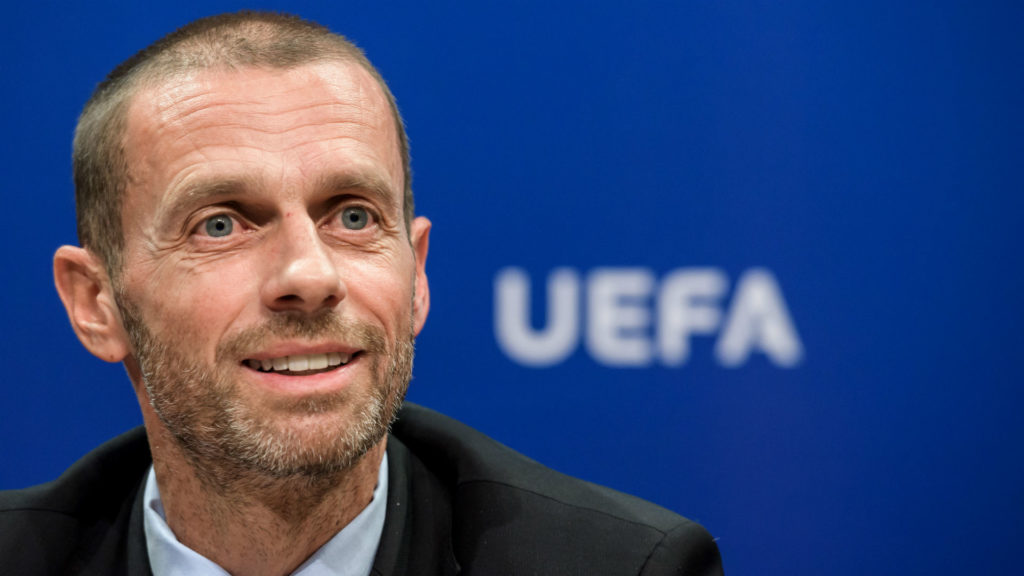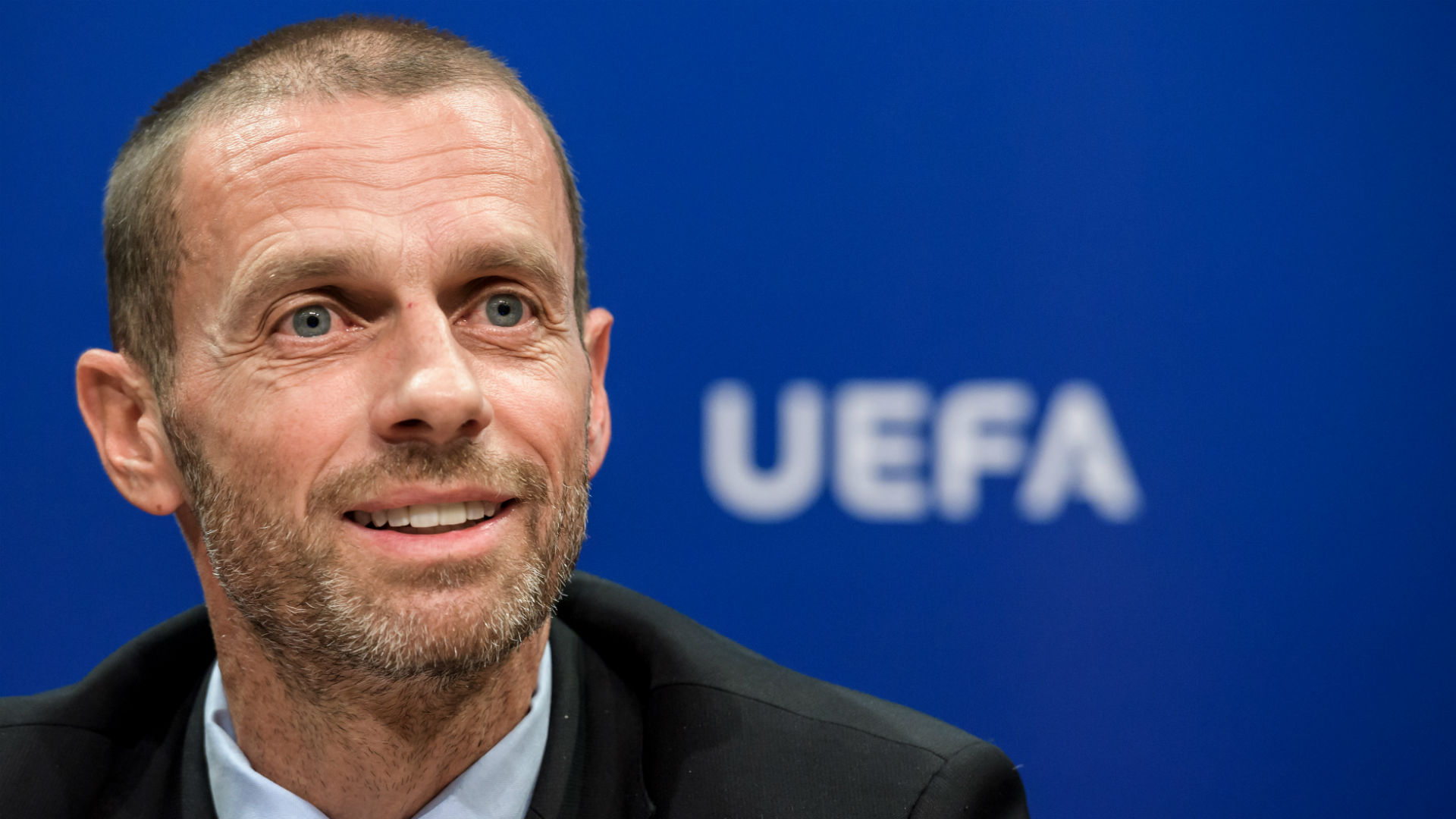 UEFA President Aleksander Ceferin. (Image Courtesy: UEFA / Website)
"I don't want to speak much about Andrea Agnelli. He is probably one of the biggest disappointments or the biggest of all. I don't want to be too personal but the fact is that I have never seen a person that would lie so many times and persistently than he did. It was unbelievable.
"I spoke with him on Saturday afternoon and he said that these are only rumours, don't worry, nothing is going on, then he said I will call you in one hour and turned off his phone. The next day, we get the announcement.
"All the world knows now that they unanimously supported our reforms on Friday when they obviously had signed the agreement [with the Super League]. All that are sitting there: Woodward, Agnelli, [Ivan] Gazidis and Pedro Lopes from Real Madrid. I don't have to explain more what I think about them."
Ceferin continued: "We might be naive in not knowing we have snakes close to us. Now we do. There will be legal action soon."
WHAT NEXT?
Why do some fans love it?
One could argue, including Agnelli, that football isn't the same anymore and that the emotion of the fans has reduced since the 21st century. Some of them aren't invested hugely anymore into the game and some of them support two clubs, instead of one just because they want to. And the idea of Real Madrid and Juventus facing every week entices them as they just want entertainment.
Will the Super League happen and our opinion?
With the ever-emerging developments around Europe, the Super League is still in its primitive stage and the negatives overweigh the positives heavily. Also, with the rumoured bans coming from UEFA over the clubs that are presently in the Champions League and the Europa League and future bans might make the owners of the clubs reconsider their stance, but this is without any guarantee.
Big, big, big from Jesper Møller, Danish FA chairman and UEFA ExCo member, who says Real Madrid, Chelsea, Man City will be removed from Champions League semis by Friday: https://t.co/XFHTe5mTUP

— Igor Mello (@SuperIgor) April 19, 2021
We, at FootTheBall, believe that the Super League, not only presents an ominous threat to the existing model of European football but also devalue the rich history that is associated with the clubs and the various competitions that have occurred over the past 80-100 years. Also, the future hangs in doubt on how the Super League will affect the clubs and most importantly, the players and whether their career will fall into jeopardy.
Finally, the fans. Fans are the most essential parts of football clubs and if they say something is not right, then something is definitely not right.
And as Sir Matt Busby said, "FOOTBALL IS NOTHING WITHOUT FANS"