When Ivan Gazidis was appointed as AC Milan's CEO four years ago, he arrived with a warning from a section of Arsenal fans who believed he was in large part responsible for their fall from grace.
Elliott Management had just seized control of Milan back in 2018 after Yonghong Li failed to repay an instalment of the loan he used to buy the club a year prior, and rather than sell the club on instantly they decided to make a go of things themselves.
In order to try and succeed in their latest project – a venture into the unknown world of football for a US-based hedge fund – they needed to assemble the right people in the right places from top to bottom, and they already had clear ideas about how they wanted the ship to be steered.
The scene they inherited was not a pretty one: the over €200m spending spree from the summer of 2017 under previous sporting directors Marco Fassone and Massimiliano Mirabelli had left Milan with huge expenses and very little upturn in sporting results, thus not yielding the revenues to foot the bill.
The Rossoneri's accounts showed losses of €126m in 2017-18 and the need was there for Elliott to do two things they know how to do rather prudently: reduce costs and smarten up on investments so the two bars on the most simple accounting chart (costs and revenues) started edging closer to each other.
The man that Gordon and Paul Singer of Elliott went out to get was Ivan Gazidis, who ended up being persuaded to try a new experience in Italy as the CEO of Milan having held a similar position at Arsenal for 10 years.
He departed London amid accusations that the club stagnated during his tenure, but it was in truth a period in which he was battling many challenges from transfer failures to the colossal expense of building a new home – the Emirates Stadium – that needed paying for, plus the general post 2000s hangover that the Gunners seemed to suffer.
Gazidis arrived at Milan amid scepticism because of the celebrations that accompanied exit from north London, but he made clear how privileged he felt to get such a role and declared his mission statement right from his very first interview.
"It is a great honour to have been chosen to lead Milan into a new era as Chief Executive Officer. I want to assure the millions of fans around the world that I will do my best, with my heart and my soul, to do the best job possible," he said.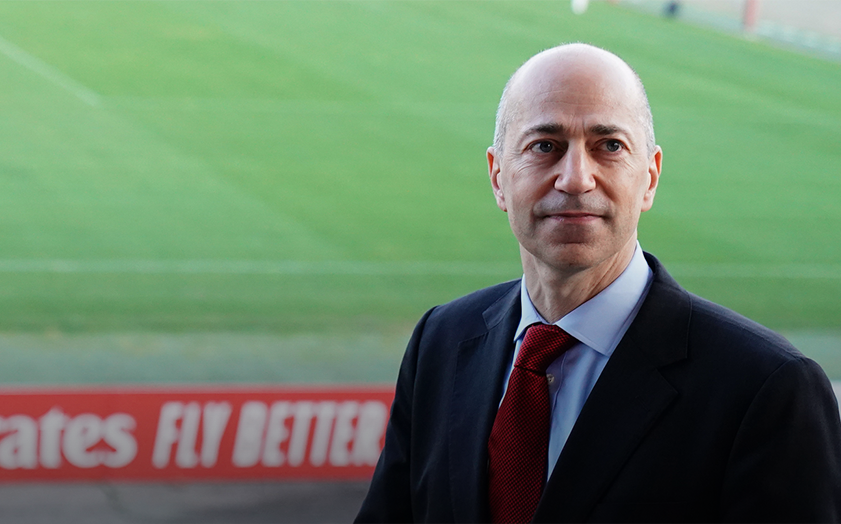 "To achieve what we all want for this great club, we have to start working hard right away, this will require teamwork, on and off the pitch. I am extremely excited for this opportunity, the challenge will not be simple but together we will bring Milan where it deserves. Forza Milan."
Gazidis embarked on a decidedly complicated mission: to return Milan to being a protagonist in European football but to do so while containing costs and improving the accounts, having inherited a very difficult situation.
What was perhaps the first notable change in the modus operandi of the club was the switch to investing in young and talented players rather than signing star names like Leonardo Bonucci and Gonzalo Higuain who had arrived previously and encumbered the club with huge salaries to the further detriment of an already over-inflated wage bill.
The shedding of high earners seemed to spring into life formally in the 2019-20 season and after Leonardo's exit as sporting director as the sales of Suso, Reina, Caldara, Piatek, Borini and Rodriguez produced a saving of €25.7m in total.
Despite the arrival of Zlatan Ibrahimovic and other experienced names in the January 2020 winter market such as Simon Kjaer and Asmir Begovic, the total salaries paid by Milan to its players has dropped in a very significant way from about €96million euros the current €79.8m (-€16.2m).
During an interview with ESPN earlier this year, Gazidis reflected on why shedding top earners was one of the first necessary actions after his arrival at the club.
"There were many heavy contracts, almost too many to name, players that cost a lot like Bonucci for example. They had renewed Gianluigi Donnarumma, an excellent goalkeeper, but with a huge contract to keep him," he said.
"Some contracts were too high in relation to the performance of these players on the pitch. There were probably 10 different examples of players who fell into that category. And players, when overpaid for their performance, are really hard to sell.
"But when you get those players out, then you need someone to play. The only way to bring in new signings is obviously to spend money and therefore the goal is to spend effectively and efficiently."
Spending effectively and efficiently is exactly what Milan have done since they cleared the canvas somewhat. Of course, this is where credit must also be given to directors Paolo Maldini (who assumed the role of technical director in 2019) and Ricky Massara (who joined that same year) as well as chief scout Geoffrey Moncada and his team.
The summer of 2019 saw Theo Hernandez arrive from Real Madrid, Rafael Leao from Lille, Ismael Bennacer and Rade Krunic from Empoli, Leo Duarte from Flamengo and Ante Rebic from Eintracht Frankfurt.
The following summer was when Sandro Tonali joined from Brescia, Brahim Diaz came on loan from Real Madrid, Jens Petter Hauge joined from Bodo/Glimt and Diogo Dalot from Manchester United (on loan).
In 2021 Mike Maignan joined as the new starting goalkeeper, Fikayo Tomori was signed permanently as was Tonali, while Yacine Adli was secured in a deal from Bordeaux.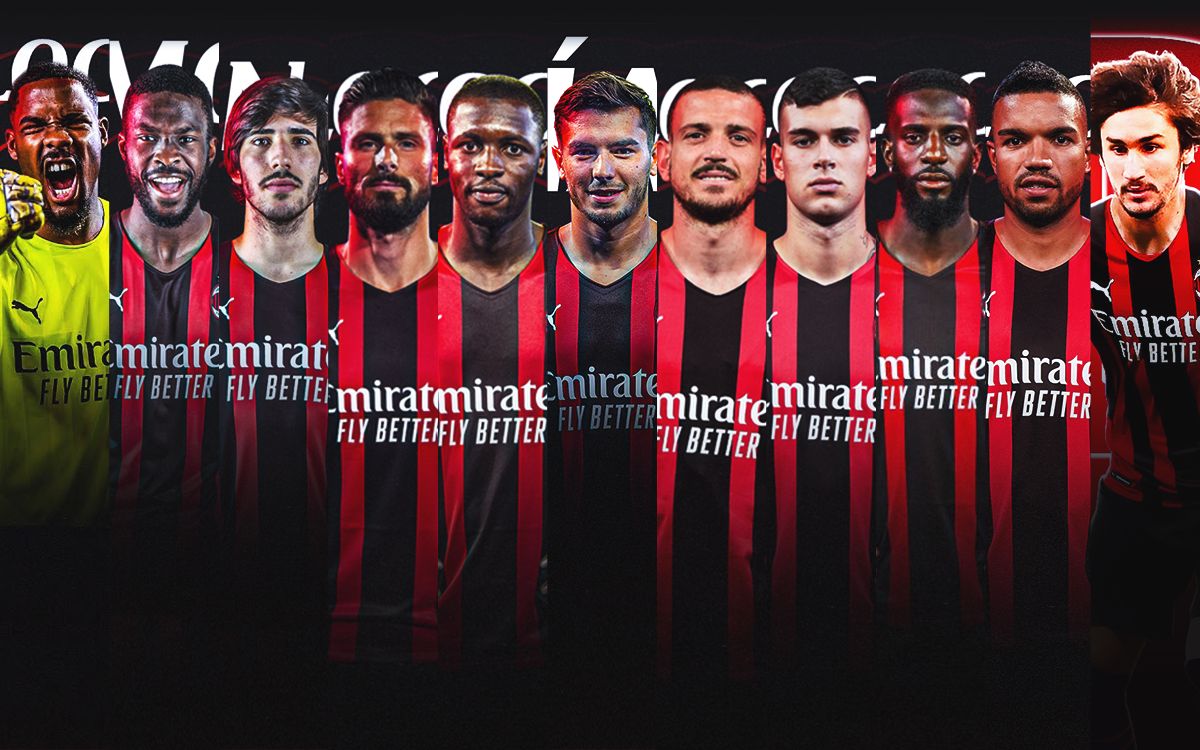 The most recent summer mercato saw Germany U21 international Malick Thiaw sign from Schalke, Sergino Dest came on loan from Barcelona, Aster Vranckx signed on loan from Wolfsburg, Divock Origi joined on a free and Charles De Ketelaere was the big investment, joining from Club Brugge.
The common theme has been that the squad has generally gotten younger year on year, with the wage bill being kept contained while the squad grows towards competing for trophies, but there have always been the right exceptions to the rule with the additions of various experienced but necessary performers like Kjaer, Ibrahimovic, Giroud and Florenzi.
In the midst of these four years there was also Gazidis' illness, as the executive discovered a tumour in his throat that had an impact on his ability to be operational day-to-day. He gives the impression of being a private man but his battle became very public in the sense that he was supported by the entire club and fan base.
Of course health comes before everything else, but there are other hurdles that Gazidis had to overcome which are worth mentioning such as Zvonimir Boban's sacking and the subsequent legal battle that ensued following his comments over Ralf Rangnick's potential appointment.
The Rangnick saga in itself will probably be remembered by the South African himself as being a frosty moment, and it might be something he wishes he could do differently if he had the chance again.
There is not much room for other regrets however in what has been an incredibly memorable four-year journey. The facts speak volumes about his work from a commercial point of view: losses reduced from €195m in 2019-20 to €66m in the last financial year ended last June.
#ACMilan's pre-tax loss more than halved from €192m to €92m, therefore improving by €100m.

Revenue increased €69m (40%) from €172m to €241m. Profit on player sales rose €3m to €18m, while operating expenses fell €30m (8%).

[via @SwissRamble] pic.twitter.com/wyD8aRYHHh

— MilanData📊 (@acmilandata) January 13, 2022
In most scenarios cost-cutting and more prudent investments  might thus result in ambitions being contracted too, but instead Milan achieved a return to the Champions League by finishing second in 2020-21, and they have been competing for two consecutive seasons in it which has brought about a more virtuous cycle.
Then there was the big one. After all, executives and manages at football clubs are mostly judged by the fans on whether the amount of silverware increases. The main trophy arrived via the winning of the Scudetto after an 11-year wait in 2021-22.
The upturn in sporting results ran parallel to an increase in turnover of over €35m between 2020-21 (€261m) and 2021-22 (€297.6m), while there was an evident acceleration from a commercial point of view with the signing of over thirty partnerships – including new deals and renewals of existing ones – from August 2020.
Perhaps the thing that might best encapsulate the positive trend under Gazidis is the 'value' of the Milan shirt. MilanNews and other sources are reporting that Emirates well extend their deal as the men's first team primary shirt sponsor at €30-35m per year, more than doubling the current agreement.
It comes after PUMA extended at €30m-a-year, BitMEX became a back-of-shirt sponsor and eFootball started sponsoring the training wear. Brands want to be associated with Milan again, and they are willing to pay more to make it happen.
In summary, Gazidis and his accomplices have brought about the creation of a virtuous circle in which Milan have once again become a winning club and consequently attractive from a brand point of view not just to sponsors and investors but to potential new fans.
Gazidis' time ends now and he hands over the reins to the new CEO Giorgio Furlani, a boyhood Milanista who has been a portfolio manager for Elliott and has been chosen by the new owners RedBird, a clear sign that continuity is seen as key. If will he manages to be as good as his predecessor, Milan are in safe hands.