AC Milan's away shirt for the 2023-24 season will reportedly be a bit different as the club are expected to ditch the usual base colour of white.
FootyHeadlines have published a leak based on their information showing a shirt not too far from the 2011-12 away shirt (for legal reasons there are no original logos of AC Milan, Emirates and PUMA and instead placeholders) with the vertical red and black striping.
However, this time it is not on a white background and instead features a pattern that is in silver, which is inspired the fact that the city of Milan is recognised internationally as one of the world's most important fashion capitals, with a nod to Gucci too.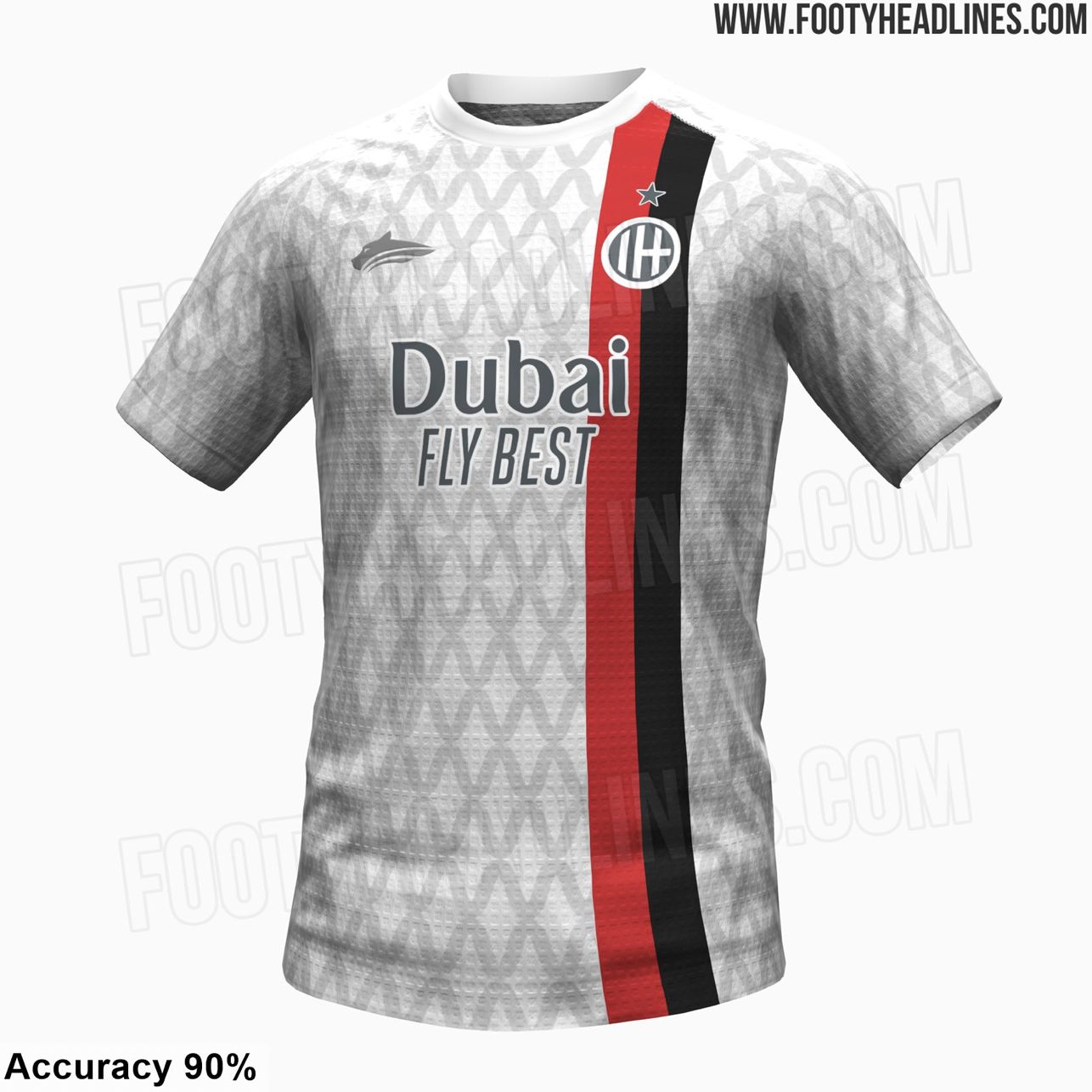 Source sempremilan.com